What's the Best Laundry Detergent for Yeast Infections?
If you keep getting yeast infections and are desperate to get rid of them for good, changing your laundry detergent is the way to go. Laundry detergents usually contain harsh chemicals that can irritate your skin down there.
Irritated skin coupled with warmth and moisture is perfect for Candida cells to start proliferating. That's when a yeast infection starts.
Fortunately, brands such as Meliora and Grab Green offer plant-based and non-toxic laundry detergents for sensitive skin.
What laundry detergent should you choose?
If you've got delicate, sensitive skin and you think that your laundry detergent may be causing your yeast infections, choose a detergent that's free from toxic, irritating ingredients, such as:
1,4-dioxane
NPE (nonylphenol ethoxylate)
Phosphates
Aquarex ME
These ingredients are considered not only irritating but also toxic. Apart from triggering a yeast infection, they can cause neurotoxicity, endocrine disruption, and biochemical or cellular changes that could trigger cancer. So you've got many reasons to switch to non-toxic laundry detergent.
In this review, I only included EWG-certified products with a score A on their product list. Environmental Working Group (EWG) test products for potentially toxic ingredients and grade them from F to A, F being the lowest and the most harmful.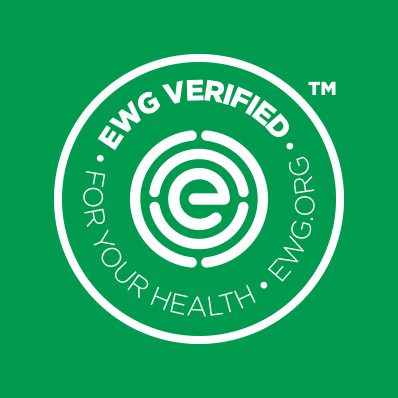 Have a look at some of the best rated non-toxic laundry detergents that will help you prevent yeast infections:
Grab Green Plant & Mineral-Based Laundry Detergent Pods
Grab Green is a cruelty-free detergent with naturally-derived ingredients that will last you for 60 loads. It contains pods filled with laundry powder. All the ingredients are safe and certified as non-toxic, so you can be sure that this detergent will not irritate your sensitive skin.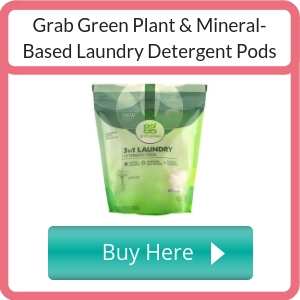 Ingredients: sodium carbonate, sodium carbonate peroxide, sodium citrate, sodium silicate, c10-16 alkyl benzenesulfonic acid sodium salt, hydrated silica, c9-11 pareth – 6, c10-16 pareth-1, subtilisin enzyme blend, amylase enzyme blend, sodium sulfate, polyvinyl alcohol, diamyl sodium sulfosuccinate, essential oils
Meliora Laundry Powder
I love the simplicity of Meliora Laundry Powder and its use of lavender essential oil, powerful antifungal oil that has been shown to fight yeast infections (check my recipe for lavender oil and coconut oil remedy for yeast infection here).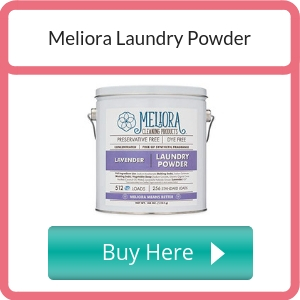 Ingredients: lavender oil, sodium bicarbonate, sodium carbonate, sodium cocoate, glycerin, coconut oil, water
Better Life Natural Concentrated Laundry Detergent
Better Life brand was created by two dads who wanted to make non-toxic but powerful cleaning products. This natural, color-safe, 4x ultra-concentrated detergent can dissolve dirt and stains, leaving your laundry fresh, without irritating your skin.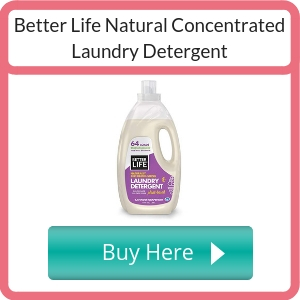 Ingredients: Water, Potassium Cocoate (Plant & Mineral Derived), Decyl Glucoside (Plant Derived), Lauryl Glucoside
What's the Best Way to Get Rid of a Yeast Infection?
If you want to get rid of a yeast infection fast, you don't need expensive treatments, keep it natural!
Boric acid suppositories will help you clear a yeast infection for good, even if you suffer from recurrent yeast infections. They work wonders when used twice daily (in the morning and evening) for at least seven days.
If you want to prevent yeast infections, using one boric acid suppository per week for up to 6 months will do the trick. Check my review of the best boric acid suppositories that you can order from Amazon and enjoy your yeast infection-free life!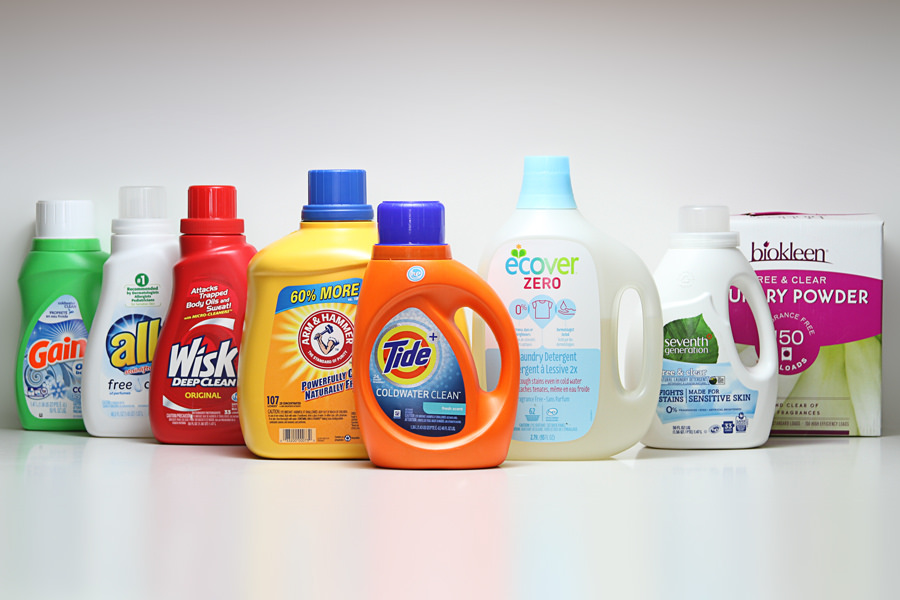 When you've got a yeast infection, apart from starting a yeast infection treatment as soon as possible, you can do the following to speed up your recovery:
use only loose-fitting, cotton underwear, avoid leggings and tight trousers
sleep without your bottoms to keep the vaginal area airy and cool
change your laundry detergent!
Read More: Can You Get a Yeast Infection From Laundry Detergent?
Conclusion
Preventing yeast infections doesn't have to be difficult. Changing your laundry detergent to a non-toxic one is one of those small changes you can introduce to make sure a yeast infection doesn't make a comeback. The good news is, you don't have to break the bank to get a non-toxic laundry detergent as there are many affordable options out there.
Go ahead and treat yourself to nice laundry detergent and start your yeast infection-free life!
I'd love to hear about your experiences. Did changing laundry detergent help you prevent yeast infections? Share your stories and questions in the comment section below.