Can coconut oil cure a yeast infection?
Can coconut oil cure a yeast infection?
If you're looking for natural treatments for yeast infections, coconut oil is an excellent natural remedy for a vaginal yeast infection, mouth yeast infection and Candida overgrowth. It's extracted from mature coconuts and it has got a variety of applications, from cooking to cosmetics.
Surprisingly, coconut oil can last as long as six months at 24 °C (75 °F) without going bad, so there's no need to refrigerate it.
Coconut oil is rich in caprylic acid and lauric acid, fatty acids with antifungal qualities, which makes it one of the best home remedies for yeast infections.
Although it's got a high amount of saturated fat, coconut oil
has become increasingly popular in cooking due to its sweet, nutty taste. It's also more and more common in the cosmetic industry for skincare and hair products because of its fantastic moisturizing qualities.
But can coconut oil cure yeast infection? There's more and more evidence that it can because of its strong antifungal and bacterial qualities. In this article, I'll tell you how to use coconut oil for yeast infection.
How to use coconut oil to cure a yeast infection?
When you're suffering from a bout of yeast infection prepare a mixture of five tablespoons of good quality coconut oil and a few drops of tea tree oil or lavender oil (or both!).
Pour the mixture into a suppository tray, put it in the fridge or freezer until it's solid. Insert one coconut oil suppository into your vagina overnight.
Make sure you use a sanitary pad, as it'll most probably leak. Use it every night until you recover. You can also use it once a week to prevent a Candida infection.
In order to prevent or supplement treatment against a vaginal yeast infection eat a spoon of virgin coconut oil every day to boost your immunity.
You can also use coconut oil as a lubricant during sexual intercourse. You could use it as often as you wish to help keep Candida at bay. But remember, coconut oil can break latex, so don't apply it if you're using a condom.
You can also make a coconut oil tampon by soaking a tampon in the coconut oil and essential oil mixture. However, inserting the tampon may be a bit difficult, so I recommend using homemade suppositories.
Let's have a look at some recent studies:
Take a look at clinical studies which prove that you should use coconut oil for yeast infection:
A study from 2007 found that coconut oil, more specifically caprylic acid and lauric acid, kills Candida albicans (the most common Candida strain which causes vaginal yeast infections). This fungus is very susceptible to coconut oil, which shows that coconut oil should be used to treat fungal infections.
In a study from 2014, they compared the efficiency of clotrimazole suppositories on their own and

clotrimazole suppositories

with a coconut oil core. The latter proved a much more effective treatment of vaginal yeast infection caused by Candida albicans and Candida glabrata both susceptible and resistant to fluconazole. Adding coconut oil to clotrimazole suppositories also increases its absorption into the body.
Another study from 2008 shows that women who ate daily one spoon of virgin coconut oil enriched with zinc had better immunity against Candida and as a result, suffered less from vaginal yeast infections than women taking a placebo.
The most recent study from 2015 focused on the effect of enriching mice's diet with coconut oil. Turns out that eating pure coconut oil cut the amount of C. albicans in the gut by more than 90%! As a result, incorporating coconut oil into your diet can decrease the chances of getting different kinds of Candida infections, vaginal yeast infections included.
Coconut oil is not only one of the best natural treatments for yeast infections and Candida overgrowth but also bacterial infections, such as BV thanks to its antimicrobial qualities. What's more, coconut oil pulling is considered an effective natural way to boost your oral health. All these uses make it a must-have home remedy that you should always keep in your pantry.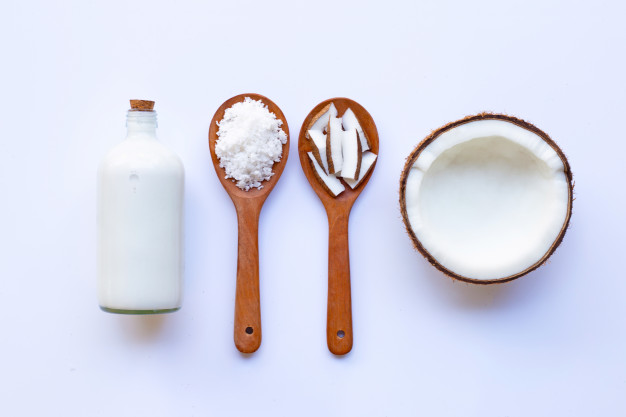 Conclusion
So, is coconut oil antifungal? There's no doubt that coconut oil will help you treat yeast infection, Candida overgrowth or other fungal infections. It kills Candida and other fungi and bacteria that can cause vaginal infections and well as other kinds of infections.
If you want to use only natural remedies for vaginal yeast infections, then its beautiful smell and texture make it a much better alternative other home remedies for yeast infection, such as garlic or yogurt.
If you're interested in using other antifungal oils check my articles about using essential oils and olive oil for yeast infection.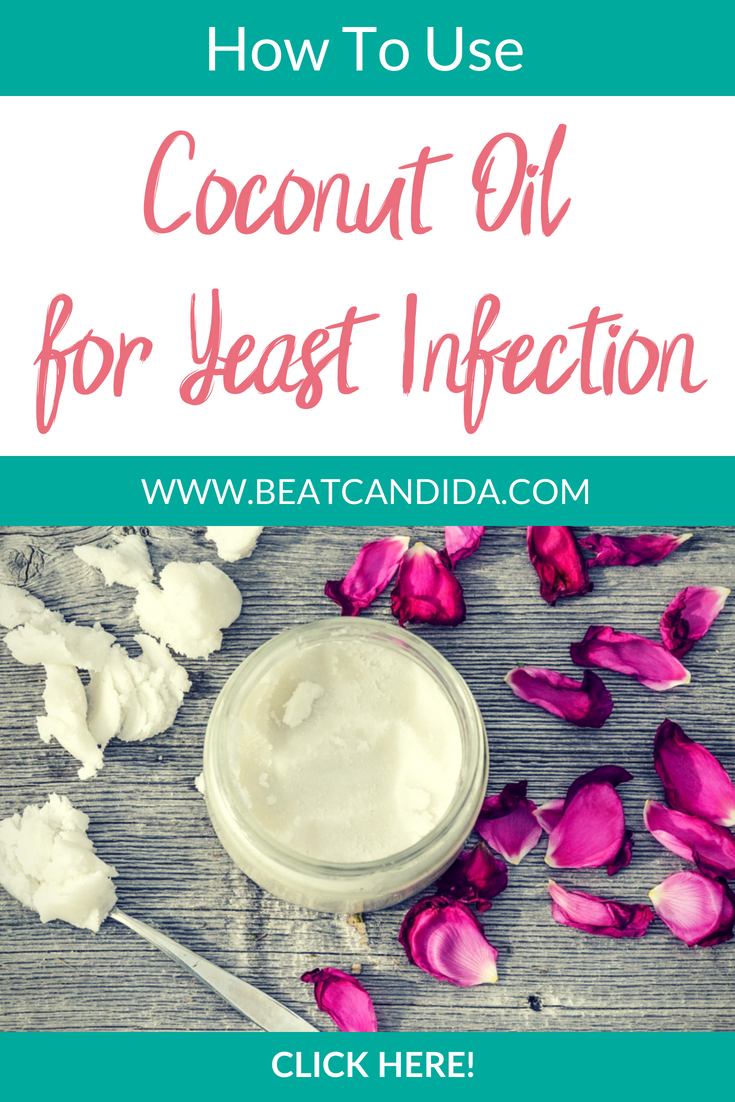 Coupled with some antifungal essential oils, it can be a very potent yeast infection treatment, it can also cure mouth yeast infection and bacterial vaginosis.
Have you ever used coconut oil suppositories or coconut oil tampons for yeast infection? Please use the comment section below to ask questions or share your thoughts about natural remedies for yeast infection. What's your favorite yeast infection treatment?