Does Aloe Vera Cure Yeast Infection?
Aloe vera leaf has been known for it's antiviral and anti-inflammatory properties and other health benefits for centuries. It's commonly used to soothe sunburnt skin, disinfect cuts, and even as a delicate laxative, helping you to get rid of toxins. Aloe Vera is rich in amino acids, vitamins, enzymes, minerals, and antioxidants.
In this article, I'll tell you how to make aloe vera gel suppositories to treat a vaginal yeast infection at home. You'll find out what's the best aloe vera gel to use and what science found about the antifungal properties of aloe vera that help you fight a Candida infection. Read on!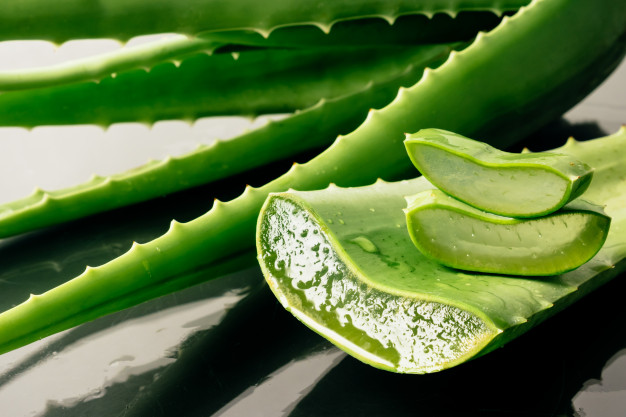 Before You Start Treatment, Make Sure it's Really a Yeast Infection!
The main symptoms of yeast infection are:
Vaginal burning and itching
White, thick discharge (sometimes it can be transparent and watery)
Pain during sexual intercourse and urination
Reddened, swollen vulva
It's easy to confuse yeast infection symptoms with other vaginal infections, such as STDs or BV. That's why I always stress that getting diagnosed is super important. If you've got an STD, you need to treat it as soon as possible before it starts giving serious symptoms that could damage your health. Aloe vera and other antifungal treatments will not treat an STD.
Fortunately, there is an easy way to test for STDs. MyLabBox offers STD test kits that you can order online. My favorite kit is V-Box, it tests for the most common vaginal infections: Yeast Infections, BV, Trichomoniasis, Chlamydia and Gonorrhea.
When you order your test kit, you'll receive it in a discreet envelope with easy to follow instructions. After taking your swabs, send them back and wait a few days for an email with your results. The service is so easy to use and the results are lab-certified so you can be confident that they're reliable. If you test positive, you'll get a free medical consultation to help you choose the best treatment options. Go ahead and order MyLabBox STD test kit today!
What Else Could Be Causing Unpleasant Symptoms?
Vaginal itching and burning, as well as discharge, may sometimes have benign causes that are easy to fix:
You may be suffering from dermatitis. It is a type of skin inflammation accompanied by itching, swelling, and redness. It affects only the external part of the vagina so you will not get an abnormal discharge. Vaginal dermatitis can be relieved with a natural vaginal itch cream.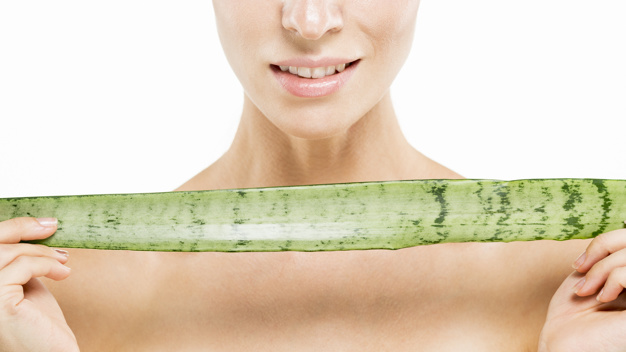 How to use Aloe Vera for Vaginal Yeast Infection?
As a preventative measure, you can drink Aloe vera juice or take Aloe vera capsules to fortify your immune system and maintain healthy intestines to keep Candida at bay fight yeast infections. If you're interested in supplementing your diet with natural antifungals check my article about best natural supplements for yeast infection.
Many women suffering from a vaginal yeast infection spread Aloe vera gel around the vulva to relieve the itching, some make Aloe vera gel suppositories and insert them overnight.
If you want to use Aloe vera this way, first of all, you'll need a good quality Aloe vera gel. When buying Aloe vera gel, make sure it meets the following criteria:
The ingredients should include Aloe vera, distilled water, and a natural preservative, such as tocopherol.
Avoid products with such ingredients as lidocaine, alcohol, or chemical preservatives.
So what's the best aloe vera gel?
There is a great selection of Aloe vera gels on the market. Many of them have got beautiful packaging that makes you want to apply them to your skin straight away. But after a lot of research, I realized that 99% of Aloe gels that claim they are 100% pure contain chemical additives, that can be potentially toxic.
After researching more, I managed to find two products that contain only natural ingredients and no chemicals. According to the label, you should refrigerate them, which makes me believe they've definitely got no preservatives. Buy Aubrey Organics Pure Aloe Vera 4 oz Gel or check my full review here.
How to make Aloe vera vaginal suppositories?
You'll need a suppository tray, the smaller and rounder the ice cubes, the easier it will be to insert them!
Pour the mixture into the tray and leave it in the fridge
Once solid, applying aloe vera gel is pretty easy. Insert one suppository inside the vagina overnight. If the symptoms don't clear within 3 days, make sure you go to see your doctor.
Don't forget to use a pad!
Using an aloe vera gel vaginal suppository can be just enough to help you recover from a yeast infection and improve your vaginal pH. However, if you suffer from a chronic yeast infection, boric acid suppositories may be more effective.
What's the Evidence That Aloe Vera has got Antifungal Properties?
In recent years more evidence for its antifungal qualities has emerged. Turns out, aloe vera is an effective natural remedy for a yeast infection because it can inhibit the growth of Candida cells. Have a look at the research:
A 2011 study shows that Aloe vera gel inhibits Candida albicans cells growth by at least 90% and could be used to create new antifungal treatments.
According to a 2010 study from India, the antifungal qualities of Aloe vera leaf gel may be thanks to a protein it contains, known as 14 kDa. The protein shows potent antifungal activity against Candida albicans (the most common species that cause vaginal yeast infections), Candida paraprilosis and Candida krusei. The results are promising and show that Aloe vera could be successfully used in natural, plant-based antifungal treatments.
There are many other studies that prove aloe vera can be used as an effective natural yeast infection treatment, but I won't be discussing them here. I didn't find any studies that focus specifically on vaginal yeast infections, but the fact that Aloe vera has got strong antifungal qualities is welcome news.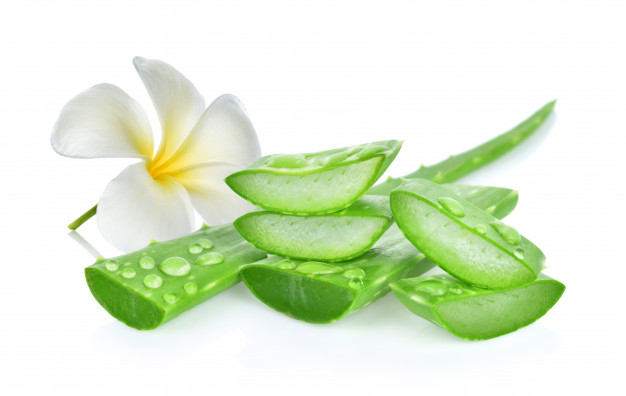 Is Aloe vera safe?
Aloe vera is generally safe, but you should avoid it if you've got garlic or onion allergy. If you use it for a long time it can cause allergic skin reactions.
Also, steer clear of Aloe vera if you suffer from diabetes, because it can lower blood sugar levels. Because of its blood-thinning properties, you should avoid it if you suffer from blood disorders, heart disease or take blood-thinning drugs.
If you're not sure whether Aloe vera is safe for you, ask your doctor. Generally, in healthy people, it shouldn't cause any side effects apart from an occasional allergic reaction.
How to Prevent Yeast Infections?
There are many things you can do to cut the risk of getting a yeast infection:
Steer clear from tight-fitting, synthetic underwear, leggings, and tights. Loose-fitting clothes made from natural fabrics will allow the air to circulate down there to keep the area dry. Yeast cells thrive in warm and moist environments.
Avoid swimming pools that use chlorinated water. The chemicals used to sanitize water in most pools can change your vaginal pH, which can trigger a yeast infection. Try to find a UV- or ozone-sanitized pool in your area. Alternatively, you can use a probiotic suppository after your swimming session to help restore a healthy vaginal pH.
For the same reasons, you should avoid vaginal douches, harsh soaps, bubble baths, and vaginal deodorants, they also may be causing yeast infections. You can find safe alternatives to these products on my website (for example bath bombs that don't cause yeast infections).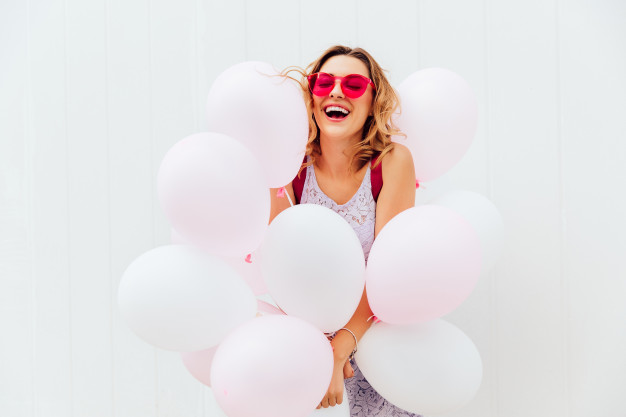 What are Other Natural Remedies for Yeast Infection?
Apart from aloe vera, there are many natural remedies for yeast infection that have been scientifically shown to kill Candida. Some of the most popular and effective are:
Coconut Oil
Coconut oil is used in many natural creams and suppositories for yeast infection and BV thanks to its fantastic antifungal and antibacterial properties. Make sure to use high quality, virgin coconut oil to make the most of its healing power.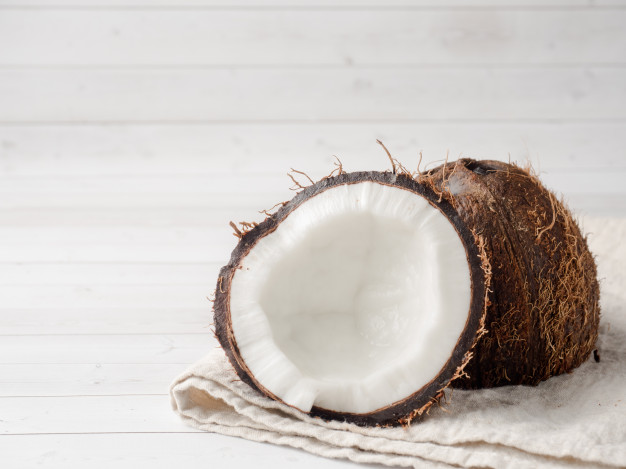 Boric Acid
Boric acid is becoming a very popular alternative yeast infection treatment. Studies show that this natural white powder found in volcanic rocks is able to treat even most stubborn, chronic yeast infections. It's also effective against BV and trichomoniasis.
Essential Oils
There is a wide selection of essential oils that have antifungal properties. The ones that can be used to treat vaginal yeast infections naturally are lavender oil, tea tree oil, and oregano oil. Make sure to never use an essential oil on its own, mix a few drops with some olive oil or coconut oil before applying it on your skin for fast relief.
Conclusion
Aloe vera is packed with health-boosting elements and its antifungal qualities make it a perfect home remedy for a yeast infection. Beating Candida with natural remedies is possible and there's so much scientific evidence behind it. If you'd like to learn about other natural remedies for vaginal yeast infection and Candida, check my article about curing yeast infection naturally.
If you decide to use it to treat your vaginal yeast infection naturally, contact your doctor first.
I'd love to know if you've ever used Aloe vera gel or Aloe vera juice as a home remedy to fight a yeast infection. Did it help? Please share your comments and questions in the comment section below.